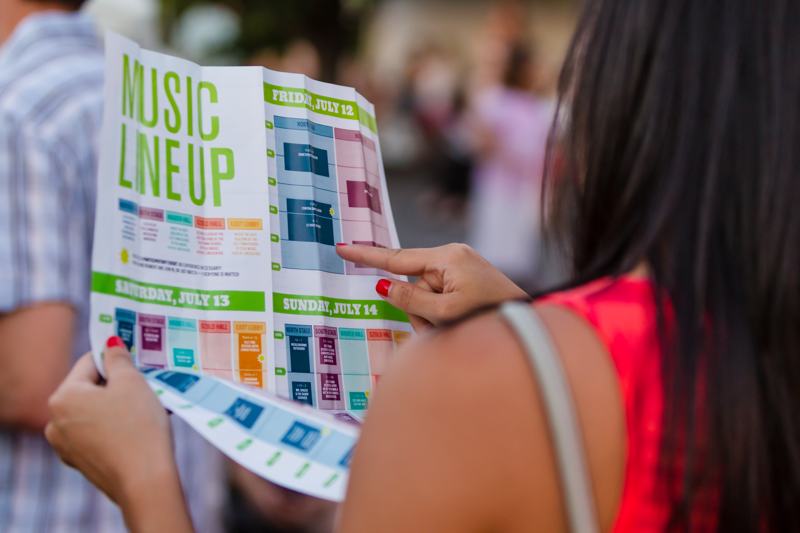 ABOUT SQUARE ROOTS
LINCOLN SQUARE · ON LINCOLN AVE BETWEEN MONTROSE AND WILSON
Friday, July 12th, 5:00 – 10:00 PM
Saturday, July 13th, 12:00 – 10:00 PM
Sunday, July 14th, 12:00 – 9:00 PM
The Old Town School of Folk Music and the Lincoln Square Ravenswood Chamber of Commerce's craft beer and music experience in Chicago's Lincoln Square is right around the corner. Expect multiple music stages, both inside the Old Town School and outside on Lincoln Avenue, programmed with a vibrant mix of performers from local indie rockers to world music stars to Old Town School teaching artists and students, paired with the best local and regional craft breweries offering a wide variety of beers. Explore all the Old Town School of Folk Music has to offer: concerts, classes, jams, and more! Dine on amazing food from choice restaurants in Lincoln Square. Join in the fun with nightly dance parties, open jams, and plenty of family activities. Bring your whole family for a great weekend!
Your donation is very important to our community programs. Donations at the gate help fund Old Town School of Folk Music scholarship programs and Lincoln Square Ravenswood Chamber of Commerce farmers markets and concerts. Thank you for your support!
Square Roots suggested donation is $10 for adults, $5 seniors/kids, and $20 for families.
EPNA (Electronic Processing of North America, LLC) is a local merchant services provider with a storefront in Evanston, IL, offering a broad range of products and services to businesses and public entities for acceptance of electronic payments such as purchasing cards, credit cards, and debit cards. All profit over interchange, assessments and dues will go back as a donation to Square Roots through The EPNA Legacy program.
EPNA is the only certified Women-Owned Business Enterprise in the card payments space in the state of Illinois and  is certified by the major credit card networks, providing the best processing solution to meet the individual business's needs. EPNA partners with some of the best financial institutions, professional associations, CPAs, and business consulting firms to provide the latest technology in electronic payments acceptance to their clients.
EPNA's leadership team has a combined 50+ years of industry experience. EPNA's Mission is to build customer loyalty through outstanding customer service, competitive pricing, and innovative payment acceptance solutions designed for today's marketplace. Our customers' satisfaction is our #1 priority.