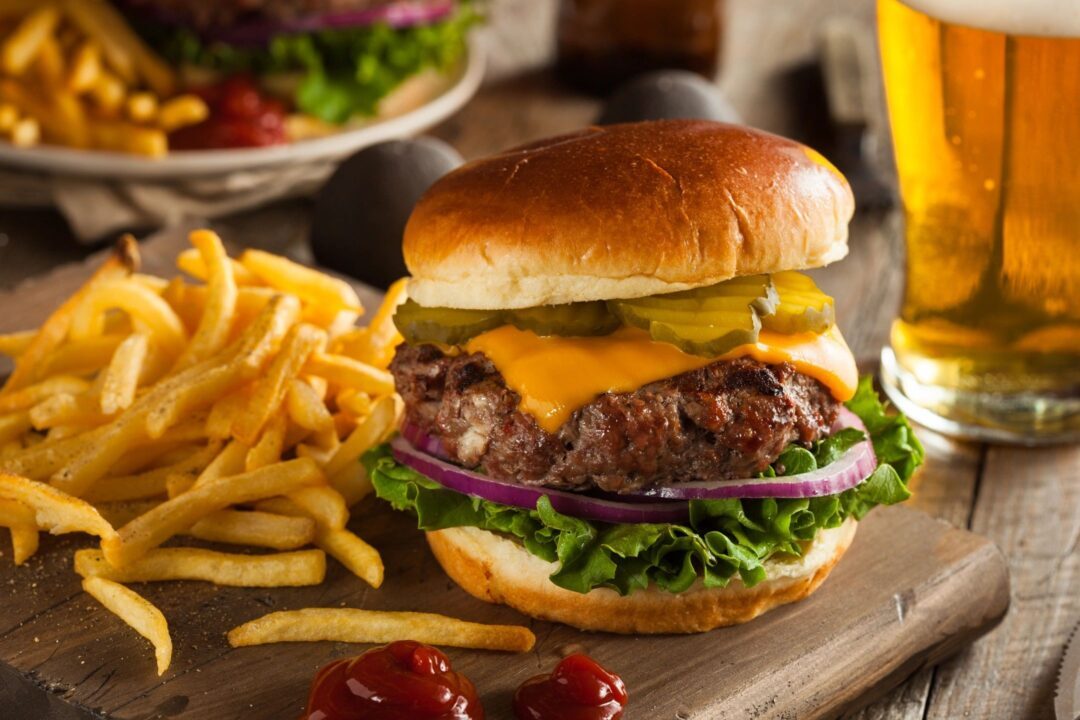 Your customers are a diverse crowd and we need to make sure our Point-of Sale products and services cater to your needs.
Online ordering, self-service, table service, cashier service, there are almost as many ways to order food as there are items on the menu. Then there's all the variations and unique tastes to cater to, and finally, the myriad methods in which people pay for their meal.
There is no perfect definition of a quick service restaurant (QSR) customer, so EPNA builds each POS to be flexible, dynamic, and intelligent enough to bend but not break at their needs.
Whatever format your final QSR POS system should take, it is vital that it includes the following 7 tools… and the ability to roll with the changes.
  Online Ordering
The quickest form of restaurant service is the type you provide before the customer even enters the building, Online ordering is rapidly gaining in popularity as customers try to avoid queues and get a jump on putting their lunch break to better use. Your online portal has to do more than present customers with a static survey-style bunch of options. You must leave room for alterations and unique instructions, and you have to find a way to make this information easy for your staff to act on.
Given this complexity and the amount of expert coding it takes to create such a solution from scratch make sure an adequate online ordering facility is included in your QSR POS system.
  Self Service Ordering
No one wants a cluttered, crowded service area driving away customers by creating the impression of a service stretched to breaking. In order to get people out of line and increase the fluidity of orders many QSRs, including giants like McDonald's, are now turning to self-service models.
A quality QSR POS system should include a customer-facing display, often no more complicated than an iPad or tablet, that provides your in-house customers with a detailed, highly visual way of ordering. As with online solutions, this system needs to be able to cater for customer variations and dietary requirements.
  Comprehensive Order Management
The same powers of alteration and variation you bestow upon your customers need to be also dealt out to your staff. A quality POS system should always include a comprehensive order management facility so your frontline staff can clearly and directly communicate with your kitchen.
If possible, this system should be linked to your register so staff can alter customer payments to reflect unique orders… everyone appreciates not having to pay for the bits you take out of their sandwich.
  Fool-Proof Menu Management
The menu in a QSR is a constantly evolving document. Your customers expect variety and innovation from you, and they want to sample as broad a range of experiences as possible. Unlocking that potential means being able to quickly and accurately update your menu.
You'll want to be able to update the menu in real-time, and you'll want the changes reflected across every station. Similarly, you'll want the changes to be reflected at check out, so the process must be connected to your wider payment options to automatically update your inventory.
  Self-Service Staff Management
The long hours and fast pace of a QSR can make it difficult to find enough time to communicate effectively with your staff. Their importance to your success, however, means it's well worth considering them in your POS plans. As most digital solutions are now Cloud-connected it should be possible for your staff to view and alter their rosters online, to communicate directly with you and their colleagues, and to record any service information that may prove valuable.
  Real-Time Business Analytics
There's more than money flowing through your QSR register. There's also a mountain of information. Every transaction contains potentially valuable information on customer preferences, item popularity, up-sell and promotional success, and much, much more.
Your QSR POS system must be able to capture and analyze this information or you are losing a critical insight into your own business. While your ow observations will give you an estimate of peak times and seasonal variations, real digital data crunching goes further to pinpoint exactly how your business works.
Your POS system should also be able to integrate with third-party apps and business programs so you can expand the range of analytical options into industry standards.
  Flexible Payment Solutions
At the end of the day, your POS system is first and foremost a means of taking payment. The digital revolution, with its contactless and cardless payment options, means that the task is no longer as straightforward as it once was. Today, you must account for a range of customer preferences so you can allow people to access funds in a way that makes them feel safe and secure.
So, your POS system has to accommodate wireless tap options, smartphone payments, credit and debit cards, as well as mobile and register-bound delivery.
Please feel free to set up an appointment with an EPNA consultant today to learn more.