About Us
EPNA works with merchants in all industries (mobile, retail, restaurant, mail order/telephone order, government, and non-profit) and provides the ability to accept electronic (credit, debit, mobile) payments through a variety of cutting-edge and customizable solutions. In addition, EPNA offers a zero % cost processing option, where the cost for card acceptance is transferred to the cardholder.  EPNA provides transparent pricing, next-day funding, 24/7/365 friendly customer service, and no contract requirements.  EPNA partners with Financial Institutions, CPA's, Consulting Firms, Private Equity Firms, and many more. In the business to business (B2B) space, EPNA has technology to reduce fees by .80%-1.25% on Purchasing, GSA, Level II and Level III business cards. David K., Controller, Advent Systems, Inc. stated, "Thank you for your help in converting over to your company. It's nice to know that we will be saving 40% on the service fees going forward."
EPNA opened a store-front office, which is a novelty in the processing space, where merchants can test the latest terminals before making a purchase, and where merchants envision and plan the next phase of their business, like e-commerce. We take pride in familiarizing ourselves with each business or partner and always make sure we listen and truly understand their goals. This attention to our customers has resulted in some of the lowest attrition rates in the industry.
Our Vision
Electronic Processing of North America (EPNA) is dedicated to the businesses it serves.  Our customer and partner feedback is the key to our success. With the ever growing technology that has emerged in the merchant processing space, EPNA will continue to be on the cutting edge of products and solutions that best serve its customers.  EPNA provides custom payment solutions, competitive merchant pricing – with no hidden fees – friendly and knowledgeable customer service, and robust merchant reporting at your fingertips 24 hours a day.  Our customers' satisfaction is our number one priority.  We believe in honesty, integrity, and transparency in our business dealings.  All in all, EPNA is your merchant services partner that you can trust for the long term.
Our Mission
Build customer loyalty through outstanding customer service, competitive pricing, and innovative payment acceptance solutions designed for today's marketplace.
Our Leadership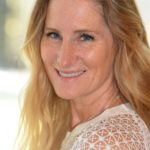 President/CEO
Laura has been in the merchant services industry since 1995, working in various sales, management, and merchant consulting roles inside and outside at the bank level. She has owned Electronic Processing of North America since 1997 and obtained WBE certification in 1998.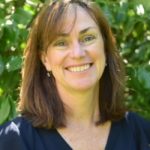 Chief Analytics Officer
Before joining EPNA, Charlene practiced law for almost twenty years and was a partner at a large Chicago-based litigation firm. Charlene's broad litigation practice included several areas of business litigation.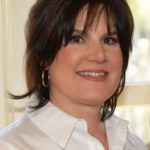 Chief Business Development Officer
Esther has more than 25 years' experience in the financial services industry.  She started her career in the payment industry at BMO Harris Bank, initially in the bankcard division and later as banking officer in the merchant division, where she was responsible for business development.