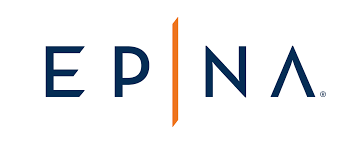 A New and Improved Standard
What you see is what you get, seriously. EPNA is committed to providing top-tier service to their clients where transparency and exceptional customer service are the keys to their success. Now more than ever, online payment systems are critical to the survival of businesses across the globe. However, finding a credit card processing company has been all too stressful for many companies. Lack of transparency, horrendous hidden fees, and poor customer service are common issues businesses run into when shopping for a payment processing company. Laura Calixte, Founder and President of EPNA saw a need for transparency and a client-centered approach in the merchant processing space, so she delivered.
EPNA's commitment to the businesses it serves and maintaining a high level of integrity has been the driving force behind its success. Big and small companies alike have had nothing but positive experiences with this firm. While many credit card processing firms are focused on efficiency, EPNA is committed to positioning businesses to meet their economic goals.
The staff at EPNA are individuals who are devoted to identifying each client's needs and working with them to solve problems. Patience, strategic thinking, and active listening are key factors in EPNA's approach. Laura's vision was not only to acquire clients, but, at the same time, to build a community where trust is created and maintained. Partnering with EPNA has stimulated each company's economic growth and ability to provide goods and services to a diverse pool of clients. EPNA has set a new standard in the merchant processing space. Financial transparency and top-tier customer service are a priority.
To learn more about becoming a merchant or to partner with EPNA, please feel free to contact [email protected].