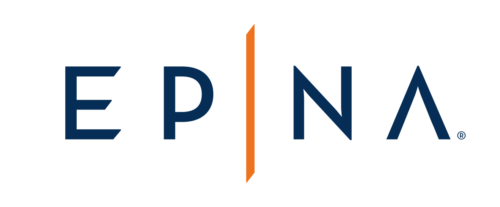 Grow your retail with Vend POS software. Advanced tools, simple enough for everyone to use
Lite: $49.99 per month
Pro: $129.00 per month
Each additional register: $59.00 per month
       All plans include:
Secure Cloud Backup
Integrated Payments
24/7 Phone and Online Support
Automatic Updates
Unlimited Products
Unlimited Users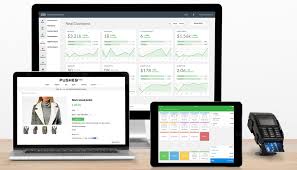 Upgrade your retail store for tomorrow.
Covid-19 is affecting retail globally. It's more important than ever to have a multi-channel retail business. Prepare for the retail resurgence with Vend.
Reporting and Insights
Fully customizable reports and real-time insights
Product and inventory performance
Cost of goods and profit margin tracking
Solution with an open API
Products and Pricing:
Customizable pricing and promotions
Easy setup of product variants and bundles
Bulk product uploads
Inventory Management:
Purchase orders, transfers, and counts
Real-time stock view across locations and channels
Auto reorder points
Multi-outlet Operations:
Centralized inventory, users, and outlets
Staff performance tracking and permissions
Ability to scale and add stores in a few clicks
Seamless POS & Payments:
In-store, online, or on-the-go sales
Flexible hardware setup on Mac or PC
Information sync between POS and payment terminal
Give your shoppers the best experience at checkout
Credit, signature, contactless payments, Apple Pay – no matter how your customers choose to pay, we've got you covered. EPNA syncs with Vend on iPad, Mac or PC, so you can worry less about manually managing and reconciling card transactions, and spend more time with valuable customers.
Affordable, secure and flexible payments
Switching to EPNA is easy with no long-term contracts, no setup fees, and affordable rates. Best of all, your first EMV-ready terminal is free!* Your shoppers can pay with peace of mind knowing EPNA ensures the highest security standards are met during transactions.

Sell more across multiple stores and channels
Get the best results with a winning POS and payments solution, and all the tools you need to grow your business. Designed for retailers who sell inventory, Vend lets you instantly track profit margins and stock levels, and automate re-ordering. Centrally manage all your locations and sales channels in real time, from any device – including products, customers and staff.
"I have worked with payment processors before where it was very difficult to find answers to my questions.  Our rep was very supportive, having been a bookkeeper herself, and was able to answer all of my questions.  She provided help getting us set up too."
Ted Jackson, PhD, Operations Manager, Multilingual Connections
"Great customer service that answers all questions and concerns."
-Leslie Corral, Partner, 4 Legs, Inc.
"I appreciate Laura's forthrightness and solution-orientated attitude that helps make businesses better, whether its for those who work with her or for the customers she serves."
-Prisca V., Fintech Marketer, Saas and Core Systems
"Laura is the real deal!!! She is transparent and aligns herself to each and every contact she meets! Amazing! Dynamic! Go Getter!"
-Edie C., Alpha Metals Corp, President
"Laura is a gifted and talented business woman. Laura always has her customers best interest at heart. Laura is creative, inspiring, and is always willing to go above and beyond."
-Barb D., JHA
"Laura was always a top performer in her field. She has extensive knowledge in the Payment Processing marketplace and continues to pursue and understand the complexities and changes going on in the industry. She always placed a high value on the relationships she created with her banking partners and her merchants. Laura can be counted on to perform and deliver what she has promised."
-Ben M, Mainstream Merchant Services
"EPNA is extremely responsive and knowledgeable and simply put, the best in the business!"
-Tim O., SVP, Commercial Banking Leaders Bank
"I've had a great relationship with our sales representative. She has always been very helpful, offering her services well above and beyond. I know I can speak for myself and the branch, as she has been someone we can call to ask questions and get the answers ASAP." 
- Barbara L, Branch Manager
"Our rep is a consummate professional. She takes time to understand a business, put the customer first, and works with the client to find the best option."
- David S, Vice President, Retail Region Manager
"We appreciate your great service and responsiveness to us and our customers."
- Dennis S, Assistant Vice President, Branch Manager
"Thank you for your help in converting over to your Company. It's nice to know that we will be saving 40% on the service fees going forward."- David K., Controller, Advent Systems, Inc.
"We began a relationship with EPNA as we were converting from another vendor that the bank had been using for years. EPNA was extremely responsive during the evaluation and proposal process, and it was an easy decision to select EPNA as our vendor. EPNA has educated many of our customers during the transition, and we have received extremely positive comments from many of customers.  EPNA and their team deliver on all their commitments and their follow-up is terrific. You will not find a more responsive, knowledgeable, and caring team than EPNA."
- Rob B, Senior Vice President, Treasury Management Leaders Bank
"Our merchant consultant is professional, courteous, and everything you want in a credit card representative."
- Ed J, Branch Manager