Take Payments By Phone or By Mail
MOTO is a type of card-not-present transaction (CNP), which involves transactions without the customer and card not physically present during the transaction.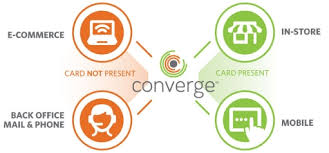 Do you need Level III Payment Processing?
With Level III credit card processing, all transactions require the capture of specific line item data. You pay lower interchange fees by accepting Level III credit transactions. Because of all of the extra information required, fraud becomes less likely.
Common line item details for Level 3 credit card processing include:
Invoicing and Recurring Billing
You work hard enough. You shouldn't also have to work hard at getting paid.
Quote orders or projects. Invoice for products and services. Collect and track payments. You can do it all with Converge Billing and Invoicing. You'll give your customers the ease of paying online—and you'll get so much more.
Click here for more information.
Avoid declined recurring payments and the manual labor of resolving them with Account Updater.
Protect your transactions with our Safe-T Security Solutions.