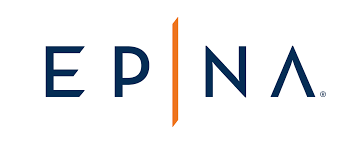 EPNA® Taps David Fenn to Run Financial Institution and Large Partnership Divisions
EPNA has continuously signed large partnerships since 2017 and in Q4 of 2021 landed an additional financial institution to their partnership profile.  "We are excited about our growth in this channel and always look to exceed expectations, we want our partners to see immediately that we are offering something that is meaningful which we believe comes down to service and technology," stated Laura Demke-Calixte, President and CEO of EPNA.  With the lowest attrition rates in the industry, EPNA believes their partners and merchants alike choose them because they are accountable, trustworthy and cutting edge.  EPNA knew that it was a top priority to bring in someone with a clear lens and outside of payments for heading their FI and Partnership divisions and David Fenn has not disappointed. "I am delighted to consult with EPNA and their card and payment processing platform to bring greater efficiency and scale to the merchant and consumer marketplace," adds David Fenn.  EPNA has worked with David on prior projects and one thing is clear, he is authentic and an amazing connector who believes follow up and customer service are the forefront of successful partnerships.  "When you meet David you will see he is genuine, sincere and interested in you.  He's a great listener and we are convinced our partners will see his integrity right away," added Demke-Calixte.
About David Fenn:
David Fenn has worked from Wall Street to Main Street throughout his career and started his profession in banking and strategic sales and development with Goldman Sachs in the early 1980's. In dealing with institutional clients in the areas of derivative structures, investment, hedging, and valuation Fenn has been a part of many financial evolutions and transactions until his transition to consulting in 2005.  As a consultant, Fenn has been advising  companies to raise capital and expand connectivity in the financial, consumer, technical, and commodity sectors for over 15 years.
About EPNA:
EPNA works with merchants in all industries (mobile, retail, restaurant, mail order/telephone order, government, and non-profit) and provides the ability to accept electronic (credit, debit, mobile) payments through a variety of cutting-edge and customizable solutions. EPNA is dedicated to the businesses it serves and customer and partner feedback is the key success. With the ever growing technology that has emerged in the merchant processing space, EPNA will continue to be on the cutting edge of products and solutions that best serve its customers.  EPNA provides custom payment solutions, competitive merchant pricing – with no hidden fees – friendly and knowledgeable customer service, and robust merchant reporting at your fingertips 24 hours a day.  Our customers' satisfaction is our number one priority.  We believe in honesty, integrity, and transparency in our business dealings.  All in all, EPNA is your merchant services partner that you can trust for the long term.