Simple Pricing for the Way You Accept Payments
With Clear & Simple pricing you know exactly what your processing costs will be based on how you process transactions. Do you dip or swipe the card or do you key-enter card numbers? That's all you need to know. It's that simple. If your payment needs change, we will continue to support you with simple solutions that grow with your business.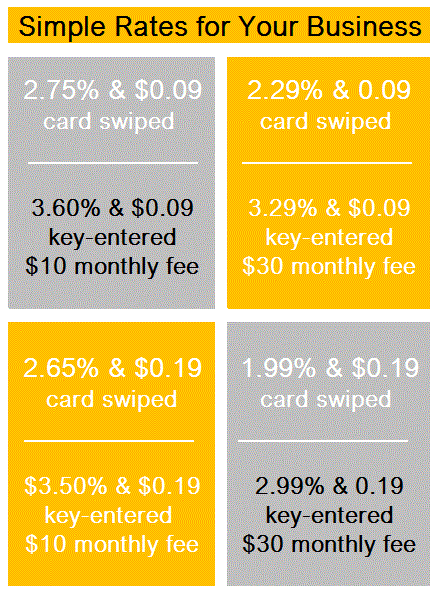 A simple rate for card present & keyed
No PCI Compliance fees1
No statement2 or reporting fees
No monthly minimum processing fees
No cancellation fees
Next Day funding
24/7 LIVE customer service
1 If applicable, a monthly $44.99 non-compliant fee will be applied to accounts without a valid PCI compliance certification.
2 Online statements included; paper statements may carry a fee.