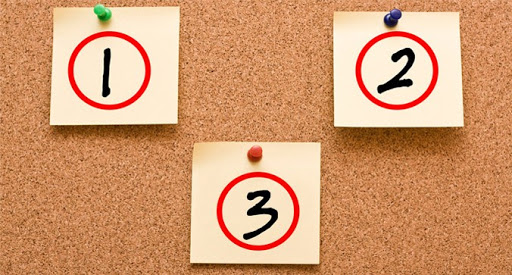 3 lessons I have learned during this time as a business owner
Laura Demke-Calixte has spent 25 years' working in the credit card processing industry.
Before credit card processing and real life, she was a college basketball player and an all-American high school soccer player and believes teamwork always wins.
She attributes part of her success to building her confidence at work, and showing colleagues and clients that she was smart, intuitive, and ready for anything.
Here, she's sharing three lessons that she has learned as a business owner during this time.
Visit the EPNA website to see more resources for business owners.
Soon after the pandemic was national news, I was searching the internet and speaking to business owners about what they needed to feel confident with their business, listen to their outlook and if they needed anything. The fear of the unknown was, and still is, a scary place.  I was scared, too.  I knew my role was to connect everyone and anyone with whatever they needed.
This was not about EPNA, this was about everyone else.
Lesson #1
Be a giver and don't try to sell your products or services in uncertain times, it's just shallow.  I cannot tell you how many emails and solicitations I received the day the country was shut down.  Really?  Do you think I wanted to be on a conference call with a company about growing EPNA leads?  It was ridiculous. All I did was want to DM people back and just say…STOP!
Lesson #2
Be a great teammate, someone that people can turn to.  Having the resources of accountants, banking professionals, SBA lenders, consultants, etc. brings resources to help people. This is tricky because it does not happen overnight, having a foundation of trusted advisors is key to everyday success but also to be able to always have resources to help people.
Lesson #3
Anticipate needs and proactively offer solutions.  Merchants will require a lot of support as the economy recovers.  EPNA will be available to listen and provide feedback that is helpful.   We are up against uncertainty; we believe getting the right experts to aide you and answer your questions or concerns will bring confidence and solutions to you and your business.
Laura Demke-Calixte is the President of Electronic Processing of North America, LLC (EPNA).  EPNA is a certified Women Business Enterprise (WBE) in Credit Card Processing, POS Equipment as well as Consulting Services.  Laura has been featured in The Green Sheet and has been a presenter on Credit Card Processing, Business Ownership and Business Development on many occasions. Sign up to receive more content in the future or contact EPNA for a free merchant statement analysis.