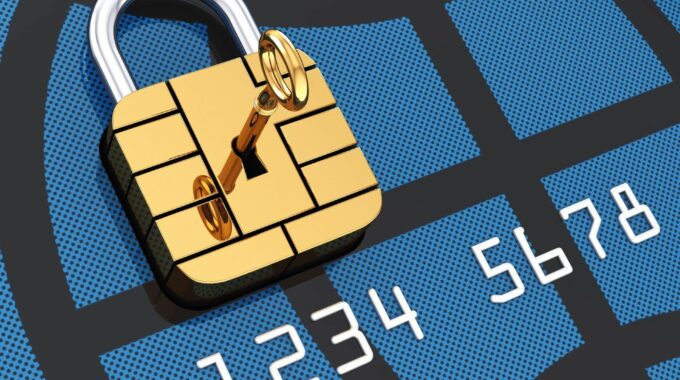 EPNA®, A LEADER IN PAYMENTS AND AN INNOVATIVE MERCHANT SERVICES PROVIDER, TO DELIVER REAL TIME PAYMENTS
Electronic Processing of North America, LLC (EPNA), a WBE certified in credit card processing, POS sales, and consulting services company, is committed to being in the forefront of payments innovation and will be participating in the Real-Time Payments (RTP®) funding program slated to launch in Q1 2020. RTP is more than just a faster solution, it's a complete overhaul of outdated processes.  
•
What are some key features of RTP?
•
Who is it best suited for
RTP
?
•
How can I
get signed up
for RTP
?
•
Can I keep my same bank account?
WHAT IS RTP?
Real-time payments over the RTP network provides consumers and businesses the ability to conveniently send payments directly from their accounts at federally insured depository institutions 24/7 and to receive and access funds sent to them over the RTP network immediately. Financial institutions that use the RTP network to make faster payments on behalf of their customers benefit from the RTP network's real-time final interbank settlement. The RTP network represents a new phase of evolution within the U.S. payments industry and provides a platform for product innovation. Financial institutions can leverage a variety of features – enhanced speed, security, and messaging capabilities – to create unique offerings for their retail and corporate customers.
SOME KEY FEATURES OF RTP:
▪
24/7
Availability –
Soon
,
you
wi
ll be able to
s
ettle
your batch
with EPNA at
any time
and
as often as you need
on
any day, including weekends.
▪
Immediate Availability –
Recipients receive the payment within seconds of the sending bank initiating the transaction
.
▪
Payment Certainty
–
Sending financial institutions
(FI)
are not able to revoke or recall a payment once it has been authorized and submitted to the RTP network.
▪
Ubiquity –
All
FDIC institutions
can be RTP network participants, regardless of size
.  Community banks
working with
EPNA
will be on track to
attract and maintain clients.
▪
Convenience –
Keep your existing deposit account.
Customers of RTP network financial institution participants are able to initiate payments from their existing accounts.
▪
Cash Flow Control –
The ability to send and receive immediate payments gives customers more control over cash flow, which may be particularly important for cash-constrained small businesses and consumers
.
WHO IS BEST SUITED FOR RTP?
RTP benefits any business or public entity where cash flow is important.  CONSUMERS, BUSINESSES, and GOVERNMENT ENTITIES: RTP IS FOR YOU! The RTP network is designed to address unmet customer needs across all customer segments including B2B, B2C, C2B, P2P, A2A, and G2C.
HOW DO I GET SIGNED UP?
Merchants: Open or partner with an EPNA Merchant Account today and be first in line to benefit from this exciting advancement in payments funding.  
Partners:  Let EPNA know of your desire to sign up for RTP and be first in line to offer this program to your clients.
CAN I KEEP MY SAME BANK ACCOUNT?
If your financial institution participates in the RTP Network, there will be no need to change your bank account.  Ask your bank whether it participates in the RTP Network or contact EPNA today for a list of participating financial institutions.
ABOUT EPNA
EPNA (Electronic Processing of North America, LLC) – a WBE certified merchant services provider also certified in professional, scientific and technical services – offers a broad range of electronic payment acceptance solutions to businesses and public entities. EPNA works with merchants in all industries (mobile, retail, restaurant, mail order/telephone order, government, and non-profit) and provides the ability to accept electronic credit, debit, and mobile payments through a variety of cutting-edge and customizable solutions. EPNA also offers a zero % cost processing option, where the cost for card acceptance is transferred to the cardholder.  EPNA provides transparent pricing, next-day funding, 24/7/365 friendly customer service, and no contract requirements. 
EPNA partners with Financial Institutions, CPA's, Consulting Firms, Private Equity Firms, and many more. In 2018 the company opened a store-front office, a novelty in the processing space, where merchants can test the latest payment processing solutions before making a purchase to help them envision and plan the next phase of their business. "We take pride in familiarizing ourselves with each business or partner and always make sure we listen and truly understand their goals. This attention to our customers has resulted in some of the lowest attrition rates in the industry," states Laura Demke-Calixte, President and CEO.  
For more information, visit: https://epnallc.com/.
ABOUT THE RTP NETWORK
The Clearing House launched the RTP network in November 2017 to bring real-time payments to the U.S. Today the RTP network reaches over 50% of U.S. transaction accounts and is on path to reach nearly all U.S. accounts by 2020. The RTP network was built for financial institutions of all sizes and serves as a platform for innovation allowing financial institutions to deliver new products and services to their customers. Financial Institutions can integrate into the RTP network directly, through Third-Party Service Providers, Bankers' Banks and Corporate Credit Unions.  
To learn more about the RTP Network and FAQs, visit:
https://www.theclearinghouse.org/payment-systems/rtp/institution.