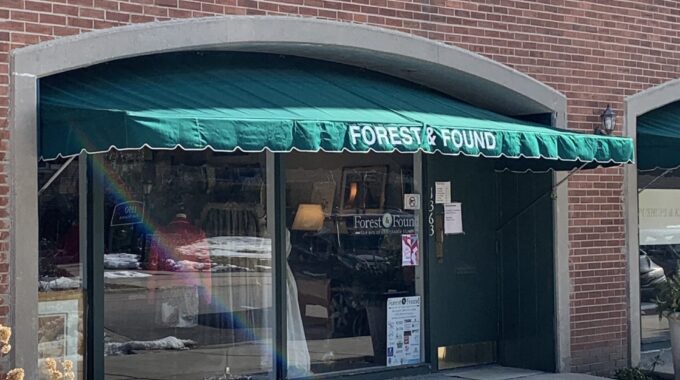 EPNA® Delivers Savings and Solves Problems for Non-Profits So They Can Do More
Card processing costs slashed by as much as 40%
Leaving more money for non-profits to put back into their communities
"Intuitive" and easy-to-use payment processing solutions tailored to each non-profits' needs
Free merchant statement analysis
Visit EPNA's homepage for more information
Running a non-profit organization can be challenging. Containing payment processing costs shouldn't be challenging. That's why Electronic Processing of North America (EPNA) has made a mission of delivering low-cost, high-touch payment processing solutions to non-profits.
"Non-profit organizations do a lot of good work, and they need all the help they can get to continue doing good work," said Laura Demke-Calixte, Founder and CEO of EPNA. "But all too often, the money they raise is diminished by high-priced payment processing services. We don't nickel and dime clients with excessive and nuisance fees, which leaves more money to fund their charitable works."
EPNA provides free statement analysis to non-profits and other organizations whether over the phone, on location or at its fully staffed storefront in downtown Evanston, IL.
"It has been disheartening to see from merchant statements we have reviewed how frequently non-profits are being assessed hidden fees," explained Jill Velan, EPNA Chief Operations Officer. "EPNA takes a hands-on consultative approach with all clients and is fully committed to ensuring that non-profits and other businesses receive fairly-priced, dependable card acceptance services."
Savings of 40% Realized at One Non-Profit
"We pay dramatically lower fees to EPNA than we paid our previous processor. About 40% lower," said Kristina Phillips, Executive Director of the Career Resource Center. "Their software is intuitive and easy to use, and customer service is always available to troubleshoot problems." CRC helps individuals transform their careers through high-caliber employment assistance with funding provided through charitable donations
 Money Saved Invested Back into Local Community
Like CRC, Foundation 65, a 501(c)(3) that funds literacy projects for a large school district, relies on charitable donations to fund operations, and a lot of those donations are made using credit cards. "Our donations ebb and flow from month to month," explained Alecia Wartowski, Executive Director of F65. With its previous processor, much of the money brought in on slow months was paid out in the form of monthly minimums and other charges. "EPNA has saved us a lot of money. That's money that goes DIRECTLY back into the community," Wartowski said.
Dependable, Stable Pricing
Diana Durkes, President of Forest & Found, said she switched to EPNA because it was a dependable payment card processor that offered stable pricing and ongoing support. "As a resale shop that donates all its profits to about 30 community charities, we required a card processing company we could trust to offer dependable pricing. The fees we paid our previous processor had kept inching up," Durkes said. "EPNA took the time to understand what we needed and they delivered on it."
About EPNA
EPNA (Electronic Processing of North America, LLC) – a WBE certified merchant services provider also certified in professional, scientific and technical services – offers a broad range of electronic payment acceptance solutions to businesses and public entities. EPNA integrates seamlessly with existing gateways and shopping carts for all industries (mobile, retail, restaurant, mail order/telephone order, government, and non-profit) and provides the ability to accept electronic credit, debit, and mobile payments through a variety of cutting-edge and customizable solutions. EPNA partners with financial institutions, CPA's, consulting firms, private equity firms, associations and non-profit organizations.