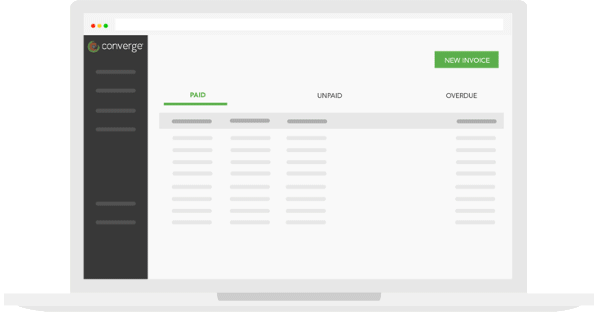 Level III payment processing offers you the ability to present specialized Visa® and MasterCard® transactions in a manner that allows for lower interchange rates. Level III can open up opportunities to work with businesses who require these payment types and the Level III detail level necessary for lower interchange rates.
What is considered Level III detail?
At minimum, Level III processing requires capturing the following data:
Invoice and purchase order information

Product information

Delivery information – Postal code of sender and receiver, Freight and duty information

Discount information
Why should I consider Level III Processing for my business?
Key benefits within Level III payment processing on Converge include:
Reduce costs for your customers through lower interchange fees on qualifying transactions.

Eliminates painful invoicing, handling, mailing, depositing and collecting payments for qualifying purchases

Faster receipt of electronic payments and improved cash flow

Do business with companies that require p-card for purchasing

Securely store customer information using Customer Manager for future purchases

Store card numbers as tokens – which are useless to hackers – to help protect card data throughout the payment process

Add up to 5,000 unique users and assign role-based permissions
What payment environments does Level III on Converge support?
Accept Level III payments via mail orders, telephone orders, or other card not present environments. Converge does not support e-commerce or card present transactions at this time.
What card types qualify as a Level III transaction?
 Corporate Cards – Corporate cards are primarily used as T&E cards by mid-to large-sized businesses.

 Purchasing Cards –These cards speed up the purchase order process within larger businesses and allow them to more efficiently procure and track products and supplies.

 GSA Purchasing Cards
Can I process regular cards with Level III processing enabled?
Yes, Level III processing only applies to qualifying transactions made with the supported cards. Non-supported cards will still be processed at the standard Level I (basic) interchange rates. 
Efficient and Cost Effective
Are you looking for a payment solution that is flexible, secure and cost effective?  With Converge, you can go where your business grows and lower your upfront payment solution investment.
Utilize existing hardware and payment infrastructure
Easily expand to up to 5,000 users and merchant numbers and include additional capabilities as your business grows
Accessed from any web browser using a secure login without any specialized hardware or software requirements
Level 3 and Large Ticket Excel Comparison