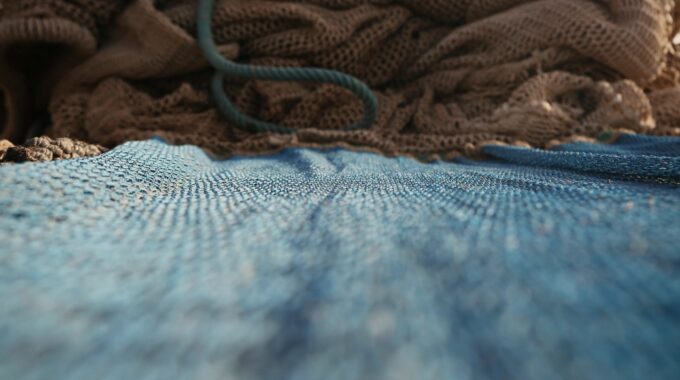 Process Mindfully: Why The Big Fish Problem is Leading to Big Fish Problems
What do Mergers and Acquisitions Really Mean for Merchants and Partners?
Calculating Your Effective Rate 101 
Why is There Such a Gap Between What Exists and What Customers Want?
What do Merchants and Partners Need to Know?
Please Visit the EPNA Homepage for More Information
Recently, Global Payments and TSYS, officially announced a $21.5 billion dollar merger. The other two mega-acquisitions were Fiserv acquiring First Data Corp. for $22 billion and Fidelity National Services (FIS) acquiring WorldPay for $34 billion. Big Fish acquisitions like this reflect the increasing appeal of the merchant services industry.
The merchant service space is moving and shaking so much that the only people that are negatively affected are the merchants and the partners that work directly with the merchant processing companies.
What does this mean for Merchants or Partners? For merchants, the merger means that you are just a number, the BIG FISH have to make up revenue and you're the one that will feel the pain (with increased fees). For partners, it's worse.  You have trusted and referred hundreds, if not thousands of merchants, and now those merchants will have increased rates with no standards on service.
If you had a trusted sales representative in the past, because of the mergers/acquisitions, employees of these companies will soon leave, be let go or have increased and unreasonable production goals. When that happens to your sales representative, these companies have a history of raising rates without notice on those merchants — to a tune of up to 10 times higher.
Calculating Your Effective Rate 101
Every merchant who accepts debit, credit, business or purchasing cards needs to understand its Merchant Account Statement and know which dials to turn in order to maximize the understanding of your processing.  The Merchant Statement has three key pieces of information.
The Statement discloses how much your customers paid electronically to your business.  This will depend primarily on your business' products and services that your customer received. However, having seamless and efficient payment processes certainly will increase the payments received.
The Statement discloses the interchange fees you paid.  The interchange rate is the fee that you as the merchant pay to the banks that issued the cards you accept.  The interchange rate is specific to each of the 300-plus types of cards, and the rates are reset each April and October.  The interchange fees comprise the bulk of the fees you pay.
The Statement also discloses the fees you pay to your merchant processor.  The fees should be readily understandable.  If you do not understand what a line-item charge is for, or if your processing rates raise too often, that's a warning flag.
Even though your Statement should be straightforward, that is not to say that there is a one-size-fits-all pricing plan for processing.  There are many different types of plans, and it is important for you to understand which plan best works with your business.  Some plans work best with high transaction volume and lower average tickets; but that plan would not be well suited for a business that accepts fewer but larger payments.  Do you accept mostly debit cards, or do you typically accept high-reward credit cards?  Are your payments mostly in-store, or online?  Are your payments mostly business-to-business, or are you a retail store?  Are you a service-based business where customers may be open to paying a convenience fee?  Do you want an integrated shopping cart?  An automated and/or a recurring billing platform?  Is it important for your cash flow to receive Next Day Funding?  These are just some of the factors that your processor should consider when offering you the best plan.
Last But Certainly Not Least:  The Statement shows how much money was deposited into your bank account.  The two knobs that you can turn to maximize your deposits are to seamlessly and efficiently accept electronic payments, and to best select a pricing plan. EPNA today for for a no-risk review of your recent merchant processing statements.  If we find that you are already getting a great deal, EPNA will be the first to tell you.
Why is there such a gap between what exists and what customers want?
If you are a hardware or software service provider looking to enter the merchant services industry, the time has never better. EPNA is making sure that options are available for mobile, retail, restaurant as well as E-Commerce.
"When we meet with merchants and partners in our retail location in Evanston, IL, customers want someone knowledgeable and trustworthy to provide scalable solutions as well as answer questions about remote printers for their restaurant or inventory capabilities for their retail storefront," said Demke-Calixte. EPNA believes that merchants having the ability to test out products as well as feeling secure with a local, trusted processing company, are just a few of the key features that differentiates them from the rest of the Big Fish.
This opportunity is evermore apparent in these large-scale acquisitions such as Global and TSYS. The larger these companies become, they transform to be less innovative and more cookie-cutter, and, therefore, these companies are less able to fulfill the requests and needs of their customers. That is why there is a gap between what exists and what customers want. That is the reason the market is in need for companies like EPNA.  A lot of business-to-business clients that we have worked with recently are not receiving the Level III discounts for the cards that they are taking, just another reason to get an analysis completed by one of EPNA's trusted advisors.
What do merchant and partners need to know?
If you use a BIG FISH for merchant services and don't know who your merchant representative is, it's time to start shopping for a new merchant provider. It's probable that your rates are skyrocketing, and you are paying more than you should.
If the POS system you use is owned by any one of these companies, you need to realize any further innovation in that software will be decreasing as time moves forward. Innovation means new features, software updates, moving data into the cloud, selling in an omni-channel way, and unified communication across multiple products that are used by the business on any given day.
If you find yourself calling an endless amount of phone numbers for your different tech needs, it's time to contract EPNA. As time progresses, it is increasingly important to find a company that offers multiple solutions and assists in the growth of what your company needs. You want a leader in the industry who is going to work with you to discover the solution unique to your business.
The recent merger of Big Fish like Global Payments and TSYS, makes business more complex than ever for the retail storefront or the restaurant owner that simply wants to handle inventory or make food for their customers. The merchants and partners do not need to be the experts on all equipment but at least they will know their options from a trusted merchant services provider, like EPNA.
About EPNA
EPNA works with merchants in all industries (mobile, retail, restaurant, mail order/telephone order, government, and non-profit) and provides the ability to accept electronic (credit, debit, mobile)payments through a variety of cutting-edge and customized solutions. EPNA provides transparent pricing, next day funding, 24/7/365 friendly customer service, and no contract requirements. EPNA partners with Financial Institutions, CPA's, Consulting Firms, Private Equity Firms, and many more. Inthe business to business (B2B) space, EPNA has technology to reduce fees by .80%-1.25% on Purchasing, GSA, Level II and Level III business cards. David K., Controller, Advent Systems, Inc.stated, "Thank you for your help in converting over to your company. It's nice to know that we will be saving 40% on the service fees going forward."
EPNA opened a store-front, which is a novelty in the processing space, where merchants can test the latest terminals before making a purchase, and where merchants envision and plan the next phase of their business, like e-commerce. "With EPNA having some of the lowest attrition rates in the industry,we take pride in familiarizing ourselves with each business or partner and always make sure we listen and truly understand their goals." said Demke-Calixte.
EPNA believes that living within your pond makes you a better person and creates humility.  "Relationships and reputation are everything to us at EPNA, we have taken a stance to not increase merchant rates and have created a space within the merchant industry that truly resonates with every business owner and partner we work with," added Demke-Calixte.
How have you been affected by a recent merger or acquisition and would like a free analysis of your merchant statement?  Contact us today!